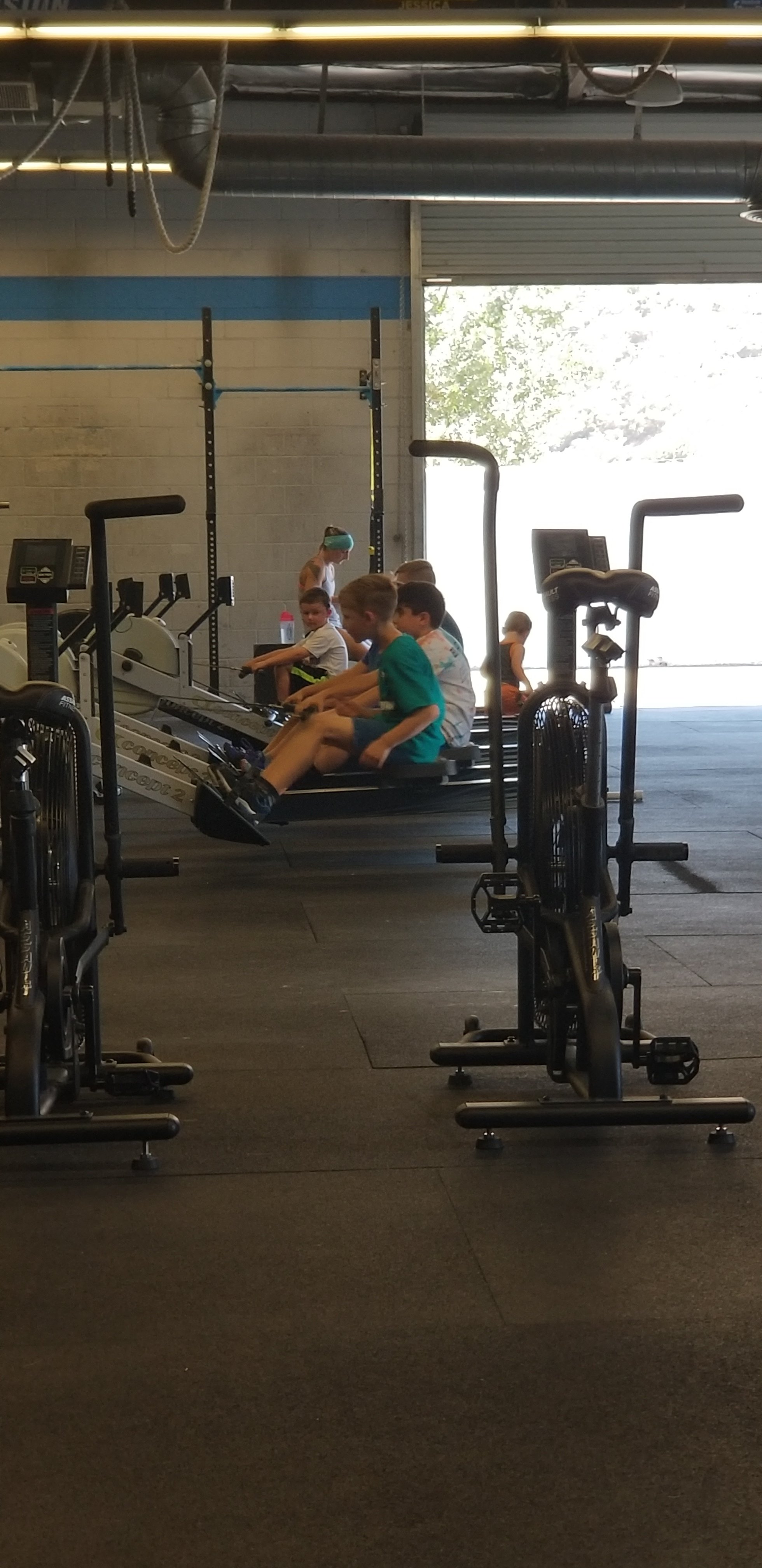 WARM UP:
400 M. Row or Run
10 Walking High Knee Holds
10 Walking Flamingo's
10 Walking Lunges
10 Inch Worms
10 Side Lunges
10 High Kicks
Then:
Mobility
SKILL / LIFT:
Warm Up WOD Movements
WOD:
For Time: (Teams of 3 or 4)
80 T2B
80 Burpees
100 DB Snatch (50/35) (45/30)
100 H.R. Push Ups
120 Cal. Row
120 Air Squats
*One athlete working at a time. Team also has to do 250 Wall Ball (20/14). Wall balls can be done at any time while other team members are working on the chipper, only one member at a time can work on Wall Ball. Time stops when when the Chipper and Wall Ball are complete.