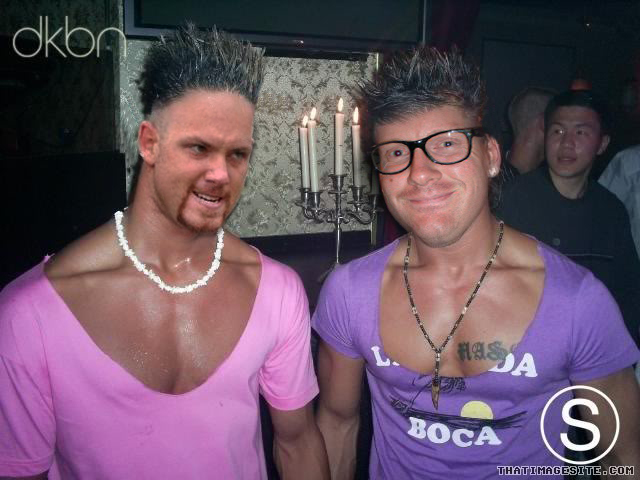 Yesterday evening the fittest athletes in the world were told that their CrossFit Games would officially start tomorrow, Wednesday July 7, 2012. This is two days before the normal start date of the games, which has always been the second weekend in July normally beginning on a Friday. It throws a wrinkle into every athlete's preparation program truly sticking to the CrossFit concept of always being prepared for the "unknown and unknowable." In addition, the athletes were told that they would be running a sprint triathlon, which would include a 700 M. ocean swim with fins, an 8K bike ride to be done with a single speed mountain bike, and an 11K run. This is all to be done on the grueling terrain of Camp Pendleton.
Since this workout was published, I have had several people ask me what I thought about the "major announcement." To be honest, I love it! I think it is brilliant. I mean can you really crown the "Fittest Person on Earth" without putting them through a test such as this? Tri-athletes are amazing human specimens. What they due requires tons of training, capacity, strength, and skill. All things a good CrossFiter needs to have. Iron man athletes are the elite of the elite and you cannot tell me that the top CrossFiter's in the world are truly the fittest when you have Iron man champions out there who have done the incredible. The Iron Man Triathlon is a series of long distance races, which consists of a 2.4 mile swim, a 112 mile bike ride, and a 26.2 mile run raced in order without a break. In order to call yourself an Iron Man you must complete a qualifying process of preceding Iron Man races, much like the CrossFit Games qualifying process. Finish each race in less than 17 hours then compete in the "Iron Man World Championships" held annually in Hawaii. Anyone who finishes the race under the time cap is considered and Iron Man, but much like the CrossFit Games, the winner of this race is deemed as one of the fittest on Earth. In my opinion, what the winners of the CrossFit Games have proven up to this point is that they are the fittest CrossFiter's on Earth. Much like the winner of the Iron Man proves that they are the fittest tri-athlete on Earth. This takes nothing away from their accomplishments. I mean they definitely are some of the fittest men and women on the planet. But in all reality, the CrossFit games until tomorrow have been more of a test of who is the best lifter and gymnast. Yes, they have thrown other elements into the equation and have definitely thrown every element of CrossFit at the athlete's, but they had yet to really go outside the world of what we see in our everyday CrossFit box's. Yes, last year they had the beach wod, but in reality is was just a variation of "Murph" a staple CrossFit HERO workout. The swim was short yet challenging but I thought a little too short. Once the athlete got through the swim, it was good old CrossFit again. A long run, pull ups, push ups, and air squats, followed by a long run. CrossFiters train to do workouts such as this. But do they train to do triathlons? Does CrossFit train you to do a triathlon? We are going to find out. By CrossFit doing this move it shows that it is willing to put its sport and its athlete's up to the test. It is saying that the winner of the CrossFit Games can do it all and that they truly are the "Fittest on Earth." It tells us all that the sport of CrossFit is reaching far outside our gym's realms. It is putting our sport to the true test. I think we are going to see something spectacular tomorrow and any man & women that can go through a triathlon, followed by a military obstacle course a few hours later, then complete the three days of the CrossFit games deserves to earn that title as the "Fittest on Earth!"
WARM UP:
200 M. Run
10 Inch Worms
10 Pass Throughs (Over)
10 OHS
10 Good Mornings
10 Pass Throughs (Under)
20 Sec. Handstand Hold
200 M. Run
LIFT:
Bar RDL
3×5 (155/105) (135/95) (115/75) (95/65)
*Stay techniquely sound. Work through full ROM.
SKILL:
5 Min. of Muscle Up Technique Work
Then:
Practice Sandbag Carry Technique
*Have fun with it!
WOD:
"Strength & Skill"
5 Rounds
50 M. Sand Bag Carry (Front) (120/70) (90/60) (60/45) (45/25)
5 Muscle Ups
*May sub. MU for Jumping MU, Strict MU from knee's, or 5 C2B Pull Ups and 5 Dips
**The 45 and 25# weight for the sand bag carry is a plate.
POST WOD:
Coach's Stretch