Precision CrossFit, we want to congratulate you all on a successful Open Season! Because of all your efforts we will once again be sending a team to Regionals in arguably the most competitive team region in the world. That is one heck of an accomplishment as this will be Precision's third Regional appearance. We are so very proud of you all and in the next few weeks will announce the team and individuals that will be representing you all at the Del Mar Fair Grounds in San Diego, Ca. In addition, we will also give the information needed for you all to book your trips to cheer your hearts out and be that Wall of Blue!
In order to get back to a normal training routine again. I programmed a week of very fun Precision CrossFit originals to take part in. Over the next two weeks we will enjoy these workouts and just freaken have some fun! It is time to get back to the basics and do what really makes Precision one of the top CrossFit's in So Cal! If you have request's let me know. Kick ass!!
Fitness-Strength-Community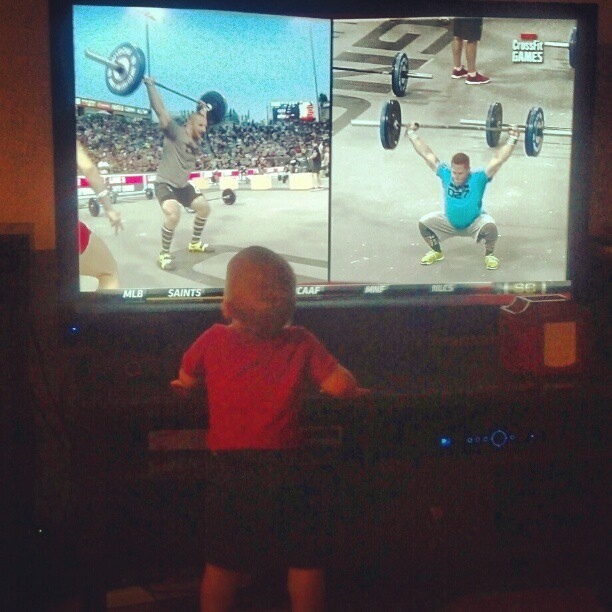 ALWAYS DREAM BIG
WARM UP:
200 M. Run
Then:
3 Rounds (Cindy)
5 Pull Ups
10 Push Ups
15 Air Squats
SKILL:
7 Min. of Handstand Walking
*Work on getting vertical and have fun!
LIFT:
Dead Lift
5×5 @ 65% 1RM
WOD: (Compare to 10/17/12)
"BATTLE ROYALE"
8 Min. AMRAP
1 Hang Power Clean (155/105) (135/95) (115/75) (95/65)
1 KB Swing (70/53) (53/44) (44/35) (35/26)
1 Box Jump (30/24) (24/20) (20/12)
2 Hang Power Clean
2 KB Swing
2 Box Jump
3 Hang Power Clean
3 KB Swing
3 Box Jump
4,5,6…Continue until time runs out.
POST WOD:
Mobilize & Stretch